Lessons in Hybrid Learning: A Webinar for L&D Pros
Thursday, December 8th, 2022 – 2:00 pm EST
Being asked to do your job in a completely different way can be tough. Even for L&D specialists. In the post-pandemic world, a shift to remove worked and hybrid workplaces has changed the way we onboard, teach and train. So what do you know to make it a successful transition?
Find out how Aritzia, Business Network International and Canada Post navigated the challenges and are reaping the rewards.
Chris Washburn,
Director of Learning & Development, Aritzia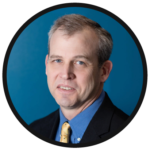 Dr. Steven Renz,
Global Director Learning and Development, Business Network International

Kevin Kernohan,
Director Leaning and Development, Canada Post Corp.

Moderator: John Panccione, Senior Consultant, LogicBay
WHAT YOU'LL LEARN
How hybrid learning reinforces business goals and decisions
Keys to a successful implementation strategy
How industry leaders implemented their own hybrid learning models
Register today and let the learning begin!
Simply fill-in the form and click the button to sign up for the webinar.
Bonus:
Free 1-Hour Consultation with the Learning Network
By attending this webinar, you'll receive a complimentary consultation with a hybrid learning expert from The Learning Network. It's a chance to discuss your goals and objectives and identify opportunities for software and creative services to support your transition.