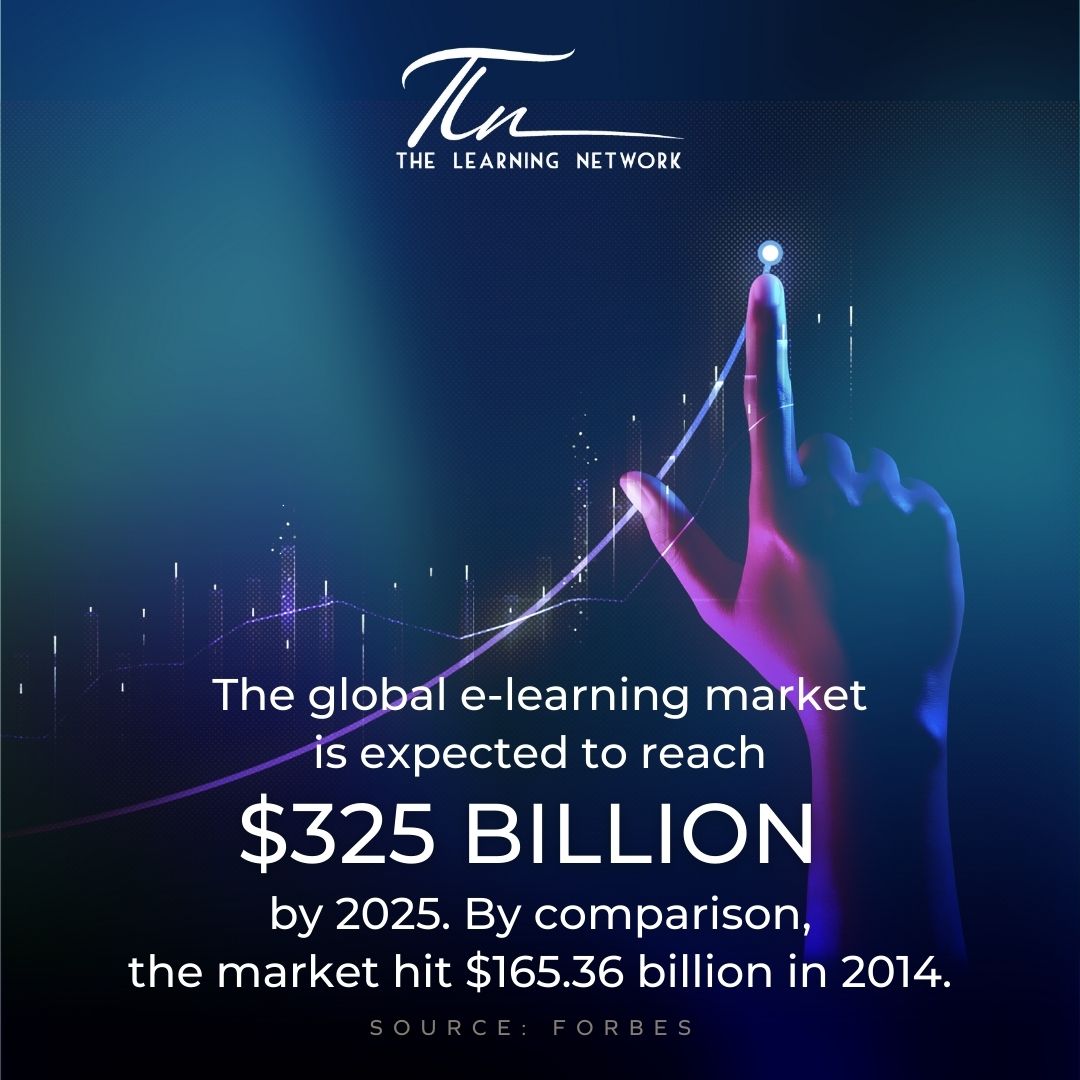 Leading the E-Learning Revolution.
In 2014, the e-learning market stood at $165.36 billion. Fast forward to 2025, and it's projected to skyrocket to $325 billion. This isn't just about numbers; it's about the evolving landscape of education.
At TLN, we're at the forefront of this transformation. We believe in redefining learning, making it accessible, effective, and engaging. Together, we're shaping the future of e-learning.
Unleash your Greatness with TLN. Learn more at:
www.learning.net
www.uklearning.net
#Elearning #ThoughtLeadership #TLNTransforms #FutureOfEducation